Erin
Election time for me feels… complicated. I live in Washington, D.C., so we don't get to choose a Senator or Representative–and that makes our local races all the more important. As a former swing state resident (shout out to the Wisconsinites), the lack of federal representation feels disempowering, especially when elections roll around. BUT it has inspired me to take a deeper dive into options I may have considered less important in the past, like mayor, city council, school board, and local ballot initiatives.
I still believe in D.C. statehood, but in the meantime, I want to elect representatives who will increase and improve affordable housing and address the impacts of gentrification. I also want all D.C. residents to feel financially secure and receive the wages and supports they need to thrive.
Is lack of federal representation frustrating? Absolutely. But I'm grateful that I now fully understand the importance of local elections. And I'm intent on making my voice heard and my vote count—all in the hopes of building a better District.
Rindha
As someone who is relatively new to the whole adulting thing, the world of voting is still very obscure. I voted for the first time last year, and even though it was a milestone, I felt like I was just checking off a box. This time around I want to approach voting differently—I want to know exactly why it matters to me.
I will be voting because I want to see my hometown change for the better. Throughout high school and college, I have seen so many young people hurt by our current education and justice systems. That is why I want to elect leaders and representatives, both on the local and federal level, who prioritize the public school system and start taking action to decrease high rates of youth criminalization.
Once I recognized what issues mattered to me, voting felt much more personal, and nothing like checking off a box. It is a way for me to advocate for leaders that promise to invest in solutions I care most about. Find out what YOU want to see changed… and then get ready. Because it's time to get out and vote!
Sofia
Midterm elections are coming up. You feel like you should vote—but why? What's on the line? What's on your ballot that could affect change?
Finding answers to these questions is not always easy. Googling "what's on my ballot?" yields hundreds of thousands of results, and it can feel overwhelming trying to figure out where to begin (tip: this resource is a good starting point). However, it's important to head into the polls informed. Across every level of government, candidates and ballot measures can have a great impact on the issues that you care about.
For example, did you know that state attorneys general can protect abortion access?
I am voting because I want to protect workers' rights. I am voting because I want to safeguard reproductive freedom. And I am voting because we are at a crucial point in our democracy.
Your voice is your power, and your ballot is how you make people stop and listen.
Lark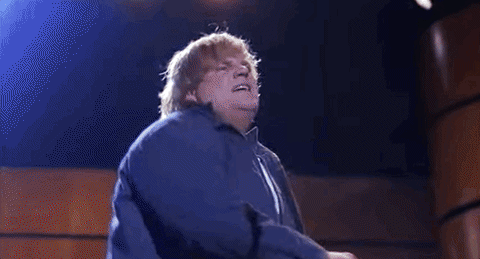 It's officially election season! Like most D.C. residents, national elections can feel discouraging. But in my opinion, local elections are still something to get excited about.
More often than not, your local elected officials are the ones making policy choices that directly impact your day to day… legislating about everything from your community's schools and roads, to how trash day will work, to where stop signs will get put in.
Having previously lived in both Wisconsin and Illinois before moving to D.C., I feel lucky to have had the opportunity to make my voice heard in local elections—a right I know so many of my ancestors fought for. Whether it was rallying for a middle school funding referendum in the rain or helping with my alma mater's voter registration drive, local elections get me fired up and ready to go.
No matter if you're voting for the first time or the 40th, I hope you can find candidates and issues to get energized about and cast a ballot for. Now is the time to double check your voter registration, find your polling place, and make a plan to vote. And if your state has mail-in voting, you may not even have to leave your couch to make your voice heard!